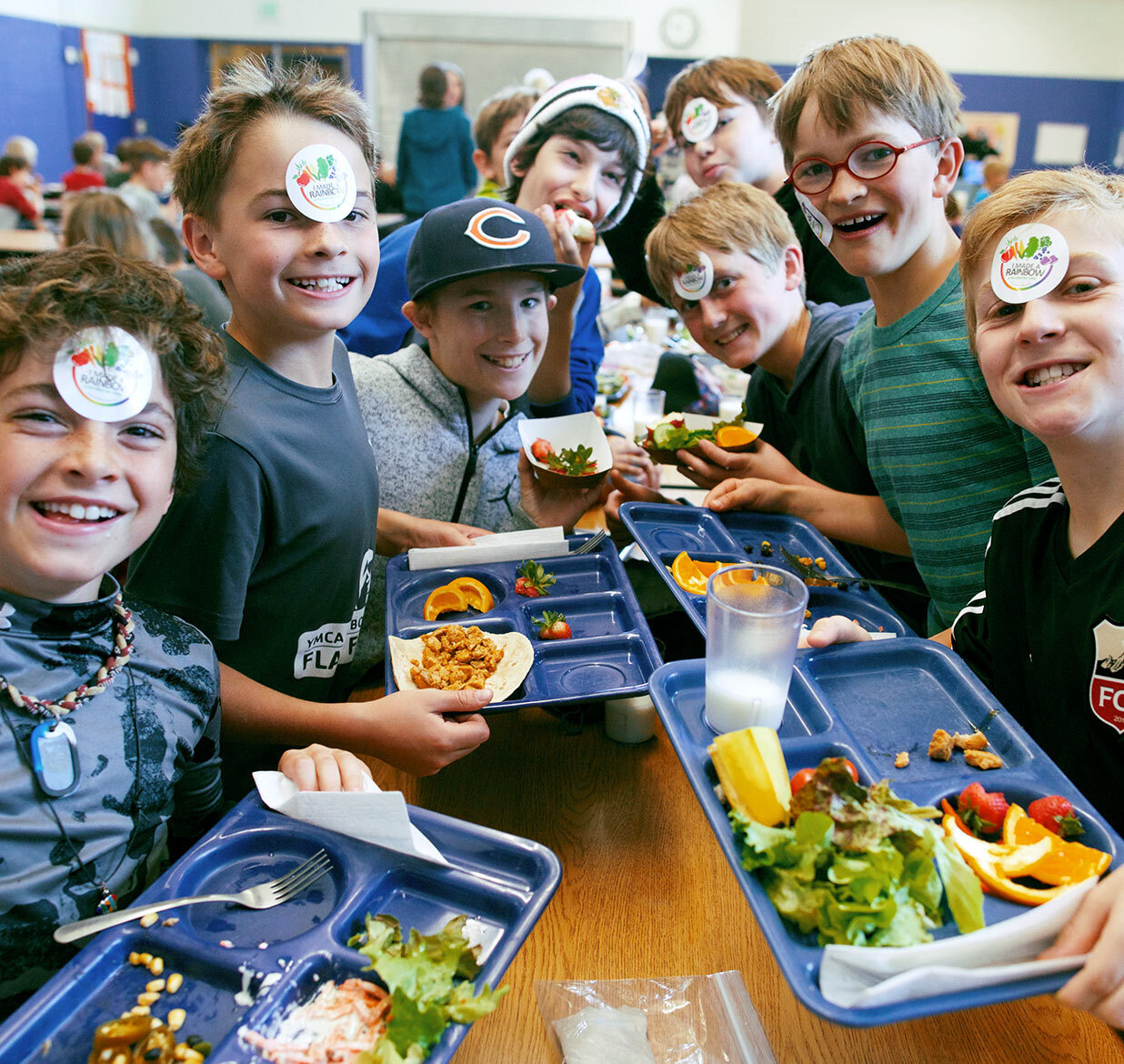 Step 2: Get Organized

Parent Advocacy Toolkit
At the Chef Ann Foundation, we want to inspire, educate, and activate parents to advocate for better school food in their communities. The Parent Advocacy Toolkit is designed to guide you through school food advocacy in three clear steps: Get Educated, Get Organized, and Take Action.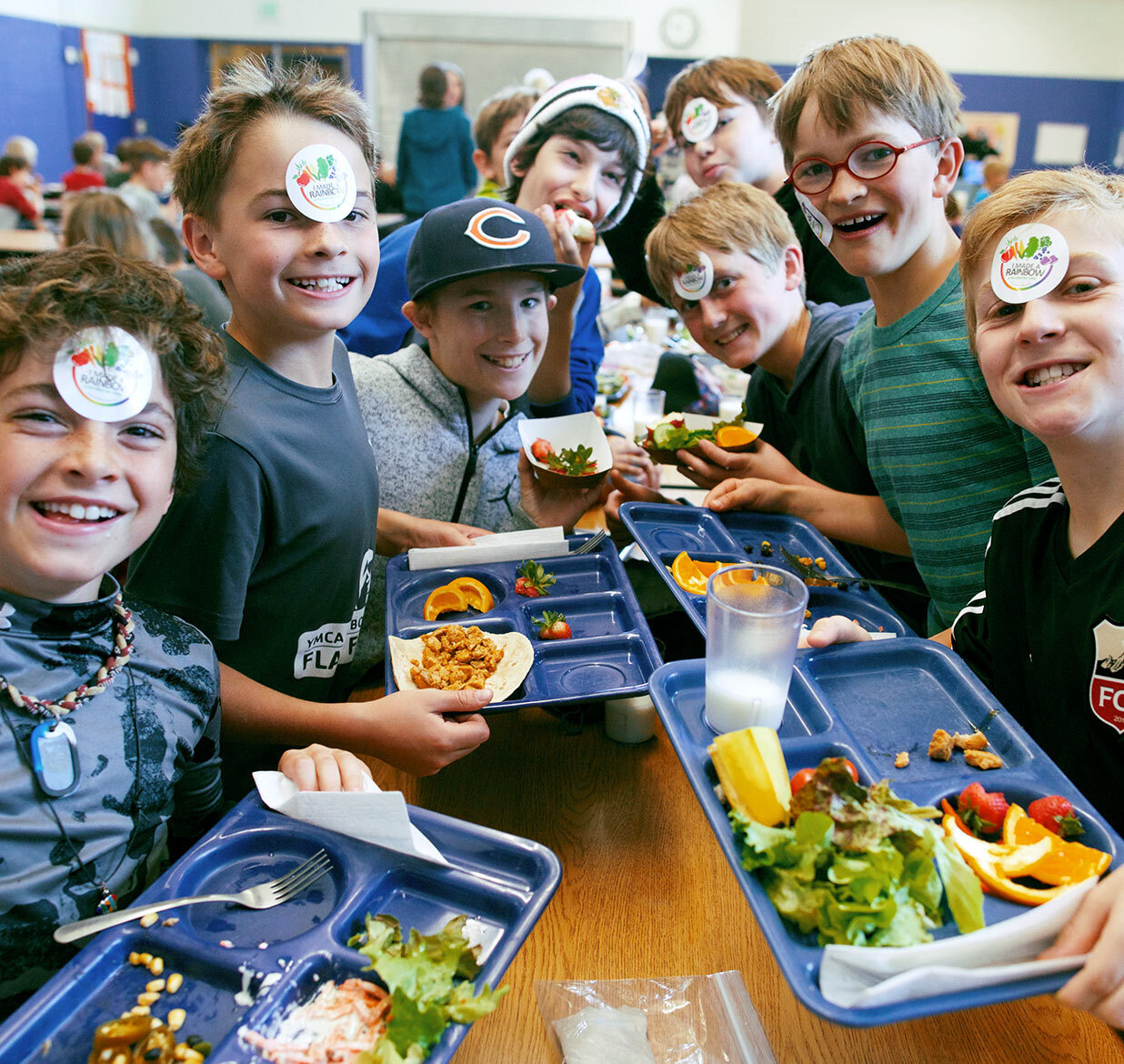 Step 2: Get Organized

Parent Advocacy Toolkit
At the Chef Ann Foundation, we want to inspire, educate, and activate parents to advocate for better school food in their communities. The Parent Advocacy Toolkit is designed to guide you through school food advocacy in three clear steps: Get Educated, Get Organized, and Take Action.

Form an Advocacy Group
School district stakeholders extend beyond administrators, teachers, and students. Parents, community businesses, organizations, advocates, and taxpayers are all part of the school district. Parents are often the most invested in school district concerns, but every community member in the district has a voice, and various groups represent different perspectives.
Although the school board and administration answers to the community, they usually can't act on every individual concern and request. Creating an advocacy group—that is, an organized body that includes members from different segments of the community—will definitely get the attention of the administration and board, as it represents the concerns of a broad cross-section of the community.
Additionally, a group will have more skills, time, creativity, and plain old horsepower than a single individual. Many hands don't just "make light work"—they also are more effective in bringing about change.

Think about members of your community who have a vested interest in improved school food. You can handpick your group; it's not necessary to make a public call for committee members. A committed group of five to ten people with a shared vision can be more effective than a larger group with competing priorities. The group can also grow as efforts progress.
Involving people from varied backgrounds will give you a broad range of knowledge and skillsets to help you take effective action.
Who should be in the group? Here are some suggestions:
Parents. Have you discussed your school district's food with other parents? Has another parent been publicly vocal about wanting to create change? Is there a parent in your school community who has been a leader concerning other wellness issues? Parents are a great force for change in school communities, and having another parent on the committee can help galvanize the parent community.
PTO/PTA. Does your school have an active PTO/PTA? If so, ask them for a representative who would like to serve as a member of your group and act as your ambassador to the larger parent community. PTO/PTAs can help you create and promote school events once you're ready to do so.
Teachers. Do you know of a teacher who incorporates nutrition education into classroom instruction, brings students into the school garden, or takes classes on field trips to local farms? A teacher may have insight into the political structure of the school or district that parents may lack. A teacher will also be able to help guide a plan for educating students about school food changes and why they are important.
School garden or community garden representative. If your school or community has a garden, a person who is actively involved in the garden may also be interested in improving the quality of school meals. Furthermore, a member of the school garden group will already have relationships and experience working with the administration.
School board members. Is there a school board member who has expressed interest and/or concern regarding student wellness? A board member can be helpful in making school food part of the board agenda.
School nurse. The school nurse has a vested interest in making students healthier, and can provide support and information regarding children's nutritional health.
Community advocates. Is there a nonprofit group in your area that is committed to childhood health and wellness? A representative from such a group can help access community resources unknown to parents and school staff.
Representatives of community businesses and corporations who share the mission of healthy food. Many businesses that produce and sell healthy food make it a priority to contribute to their community in some way. A representative from the business community can help show the school district how healthy school food makes good economic sense. Representatives from larger corporations, such as Whole Foods Market, may provide access to volunteer resources and funding.
Administration. It's important to develop a positive working relationship with school and district administration. Does the school or district administration have someone who is primarily responsible for student wellness, or who has spearheaded change to improve school food or student wellness? Even if an administrator can't be a part of the group, it is important to identify a person who can act as a liaison with the rest of the administration and communicate information from your group.

If the district already has a nutrition advisory committee or a wellness committee (such as a School Health or Student Health Advisory Council [SHAC]), work with them to see what they have accomplished, what their goals are, and how your group can align with theirs. An administrator should have a firm understanding of the district's wellness policy, district priorities, and budget issues.
Food Service Director (FSD). The FSD will be able to provide insight into existing school food resources, facilities, policies, and practices. The FSD can also inform you of past and current efforts to improve school food. It's important to remember, however, that the FSD's position is extremely demanding. He or she must address a spectrum of needs while being responsible for food service at all the district's schools, and must also field questions and concerns from individuals throughout the district.


Many FSDs are under a lot of pressure to meet current guidelines even though they lack the necessary tools and resources for change. Others may feel that their program is doing the best it can to provide healthy food for students. Consequently, it's important to begin your dialogue with the FSD by acknowledging their challenges, efforts, and accomplishments. Let the FSD know that your group hopes to be a source of support, not a source of criticism or added pressure. Work to understand each other's concerns and perspectives so that when there are disagreements, you can address them in partnership.

Reach out to your FSD to let them know you're organizing an advocacy group to support healthy school food, and invite him or her to the meetings. Let the FSD know that you will keep them informed of the group's goals and activities even if they can't join.
When reaching out to potential members of the group, different approaches will work better for different people. Your request to a member of the business community, for example, may not be the same as your request to a fellow parent because their interests lie in different areas. A business person might be interested in supporting local food producers, while a parent may be solely focused on nutrition. Before you approach any potential member, consider what you will say, taking their interests into account.
And remember, if someone says no, don't give up on them. You can use the interaction as a foundation to build their support. End the discussion by asking if you can follow up with them, once your group has made some progress, to see if they can help.
A few more tips regarding reaching out:
When talking to potential members, communicate your enthusiasm and inspiration. Share a few key data points that you've learned when doing your research (see Get Educated).
Let potential members know why you are asking them, specifically, to join, and tell them why you think they are crucial to the group's success. Discuss their interests, accomplishments in the community, and skillsets.
Finally, be clear about expectations. Let potential members know that this is a working group, so everyone will need to contribute in some way to achieve the group's goals.
Your first meeting should have four goals:
To inspire the members of your advocacy group.
To determine the mission and goals of the group.
To establish the roles that members can take on. (Note: It's important to be flexible regarding roles, especially with a small group; members may take on responsibilities as action items arise).
To create next steps. Each member should come away from the meeting with a feeling of investment and responsibility in the group and be excited to create change.
How to Run an Effective Meeting
Find a place and time to meet that is convenient for everyone in the group. It need not be at your school, though that is often the most logical location.
If many group members have small children, recruit a teenage volunteer to provide child care during the meeting.
Healthy refreshments featuring veggies or fresh fruit can help inspire the group and remind them why your work is important. Nothing costly or complicated is necessary—a bowl of seasonal fruit can do nicely. Here are some healthy Home Recipes to try as well.
Email working documents to group members ahead of time and ask them to bring the documents with them. At minimum, you should send out a simple agenda. You can also include discussion points for agenda items, and maybe one or two links to articles or blog posts that you think would be good discussion starters. Be careful not to overwhelm group members with too many documents.
Open the meeting with a ten-minute video that helps the group understand the state of school food, the power of grassroots advocacy, and the impact of even small changes. We recommend the following:
Set a time limit and stick to it! Ninety minutes is often manageable. Meetings – especially evening ones – that go over this limit can experience diminishing returns. Set a time limit for each agenda item, too. (See sample agenda below for discussion topics.)
Ask one member to be a timekeeper. This person will be responsible for making sure the meeting starts on time, reminding the group when they have five minutes and then two minutes left for each agenda item, and moving the meeting forward when it is time to discuss the next item.
Ask another member to take notes. This person will also be responsible for typing up the notes after the meeting and distributing them to the group. It's helpful to determine this role before the meeting convenes. The responsibility can rotate among the members.
Stick to the agenda! If discussion veers from agenda items, make note of the new topic and relegate it as an agenda item for the next meeting. Then guide the discussion back to the agenda item at hand. Additionally, you can devote 10 minutes at the end of the meeting to an agenda item labeled "Other" to address issues that come up.
Finally, though you are the group's leader, you don't have to do all the talking. Your role is to guide the discussion. If discussion wanes, don't try to fill in dead air by making more points. Instead, ask questions, or ask a specific member of the group for his/her opinion.
An inspirational video or PowerPoint presentation
A way to screen your presentation. Be sure to test your technology before the meeting starts!
Printed copies of any working documents for the minimum. At a minimum, have the agenda to distribute.
A white board, chalkboard, or poster-sized paper that you can tape to walls for brainstorming/discussion notes
Healthy refreshments
Keep the momentum going! Create a schedule for upcoming meetings and share it with the group so they can put the meetings on their calendars. Solicit feedback from the group regarding how often they can meet. Aim for bi-monthly meetings. Weekly meetings might be too demanding. Meeting only once a month may slow progress.

Keep your eyes on your end goals, but create a strategy for achieving them by outlining smaller steps. For example, if one of your goals is to get a salad bar program in your schools, you could lay out the following tasks:
Determine how often your schools serve fresh fruits and vegetables to students. Find out how the fruits and vegetables are served — are they placed on students' trays, or can students choose them? Talking with the food service director (FSD) can give insight into operational challenges regarding procurement of fresh produce, such as cost, storage limitations, or food waste.
Research salad bar programs and gather evidence about the benefits. Find other schools' innovative solutions to the challenges your FSD faces.
Gather information about granting programs and other resources that help schools implement salad bar programs. Salad Bars to Schools is a great place to start.
Create a brief, straightforward presentation making the case for implementing a salad bar, including why it is important and what the benefits are.
Request a meeting with school administration and/or the FSD. A formal request in writing can be more effective than an email or phone call.
Make your presentation at the meeting.
Follow up with key decision-makers.
Once the new salad bar program is approved, create a communications plan to inform the school community about it, including parents, students, teachers, and custodians. You can work with the PTO/PTA and school staff to access communication channels.
Create a parent volunteer program to help younger students learn how to use a salad bar in the first few weeks of its launch (etiquette and hygiene, taking only what they'll eat, etc.)
Spread the word about the success of the salad bar program through school newsletters.
Create a step-by-step strategy like the one above for each of your goals. In your regular meetings, be sure to check on progress, troubleshoot obstacles, refresh inspiration, and move the strategy forward.
Sample Discussion Agenda
Use this document to help your meeting run smoothly and efficiently.

Step 3: Take Action
You and your team can now take action! Your "next steps" are the actions that you've determined are necessary based on your goals, and that's where you'll want to focus your energy.
Step 3: Take Action
You and your team can now take action! Your "next steps" are the actions that you've determined are necessary based on your goals, and that's where you'll want to focus your energy.